同学们大家好,今天学姐来为大家探讨一下关于美国高中留学生在自然科学这门课程中遇到的知识点难点,同时为大家梳理一下思路,其实这门学科总体来说并不难学,把课堂上老师讲到的归纳清楚,再加上自己的理解,多进行实践分析,难题将不复存在。
  如何才能完成自己的高中课程是关键,美国高中生课程先对来说还是比较重要的,希望大家不要挂科,将所学专业课程融合自己的实验总结,开展发散性思维,学姐下面给大家讲讲这门课程的专业知识,希望大家喜欢。
  自然科学的核心课程
  生命物理学
  我们探索从力学到原子物理的物理学如何应用于生命科学。应用的例子有:生物有机体中的流体流动和热量调节,神经系统中的静电学,以及听觉和视觉中的波动现象。
  宇宙物理学
  我们用引力和电磁相互作用作为物理学如何获取实验证据的代表,然后将其编码成一个理论框架,可以用来对新现象进行预测和推断。该课程强调开发描述自然物理结构所需的工具,然后使用这些工具来推断物理理论的有效范围以及超出这些范围的内容。
  地球周期的含义
  地球系统是从它的起源到今天的功能来研究的。从宇宙的起源和恒星中元素的创造开始,这门课程发展到对太阳系和产生可居住行星的条件的理解。地球从一个没有生命的、还原的行星演化为一个复杂的、氧化的行星,可以支持人类等高级生命。本课程的一个目标是将人类置于一个普遍和行星的背景下,并将行星进化的步骤视为我们今天与地球关系的一个重要视角。
  跨多种规模的发展
  进化是所有生物过程的统一原则。详细探索细胞、个体和生态群落中的基本过程是如何被进化变化的基本机制解释的,包括突变、自然选择和遗传漂变。探索最新技术如何揭示所有生物系统的相互联系以及生物圈和地球过程之间的相互作用。
  化学结构和反应性
  本课程探索基于分子、原子和亚原子结构的自然物理和化学性质,重点是结构如何决定反应性。经验观察将与化学和物理原理相结合,以理解支撑各种尺度现象的自然微观属性。完成本课程的学生将能够产生强有力的机械化学解释,并将其应用于高级化学、物理、地球科学和生物课程。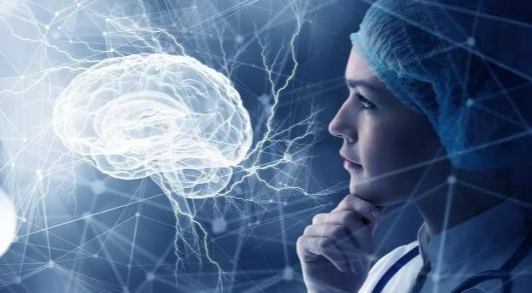 To answer this question, we first have to understand how (or even whether) science progresses in its acquisition of knowledge. At first sight, this seems obvious: surely we discover new ideas about the natural world, and add it to what we already know, to build up a broader and clearer picture. Then we find more knowledge, and the picture becomes even more extensive. This is how it works in your own studies: you go from knowing very little about a subject, to building up a large body of knowledge about it. Correspondingly, your files go from being thin or non-existent, to bulging at the seams, so that when you come to revise for your exams, the amount of knowledge you have is annoyingly large. This simple accumulation of knowledge is called a linear progression of knowledge.
  But as soon as you think about the linear progression of knowledge, you realise that it doesn't work that way when it comes to natural sciences. We have already seen that scientific theories can't be proven true, they can only be proven false (indeed, they have to be potentially falsifiable, as Karl Popper said, in order to qualify as proper scientific theories), and this is what often happens: a new scientific theory comes along to replace them.
  So science clearly doesn't just proceed in a simple linear fashion. New ideas replace old ideas, and sometimes the whole way we view the world is shifted, rather than just modified. Unfortunately, human nature being what it is, people are often reluctant to accept this shift in the way we view the world. As Max Planck said, 'A new scientific truth does not triumph by convincing opponents and making them see the light, but rather because its opponents eventually die, and a new generation grows up that is familiar with it.'
  Kuhn and paradigm shifts
  This led the scientific philosopher Thomas Kuhn to propose that science progresses as a result of a series of revolutions. Kuhn said that these revolutions happen after a period of 'normal science' in which we view the world in a certain way (this way of viewing the world is called a 'paradigm'), and practice our science to fit in with that paradigm. When a new idea is proposed that refutes the paradigm, usually it isn't immediately adopted; rather, the scientist who came up with it is told that his ideas are wrong.
  But if other scientists have similar hypotheses, there is a build up of opposition to the existing paradigm. This may take years or even decades to gain momentum, but eventually, they will overcome the existing paradigm, and lead to what Kuhn termed a 'paradigm shift'. Then scientists (and us) will look at the world in a different way, through a new paradigm.
  Probably the best example to apply Kuhn's paradigm shift model to is the replacement of the geocentric paradigm with the heliocentric paradigm (but we use this purely as an illustration – be more original in your TOK essay or presentation!).
  It is clear why people since prehistoric times have believed that the earth is static, and the celestial bodies revolve around us. We don't seem to move, whilst the stars do. Ptolemy, a Roman citizen living in Egypt (who wrote in Greek…) laid down a seemingly scientific set of observations to confirm this fact in the second century AD, which became known as the geocentric theory.
  Ptolemy's paradigm was that the earth was at the centre of the universe, therefore his problem was to come up with a set of rules to work out how the planets revolved around the earth. This he seemed to do after years and years of calculations. Because gravity played (obviously) no part in his paradigm, he could do basically what he wanted with the planets, so their orbits could involve moving at inconsistent speeds and even reversing at points.
  Ptolemy's calculations seemed to work, and were adopted by the Christian Church, forming a vital part of their paradigm about the universe and our place within it. Since the Church preached that God had created the universe and the earth, we, as his most important creations, must have been placed firmly at the centre, and Ptolemy's calculations seemed to confirm this. As Chronicles 16:30 states, "the world also shall be stable, that it be not moved."
  But the Ptolemaic system was never built on solid foundations, and it was only a matter of time before someone came up with something better. Suggestions that the sun rather than the earth was at the centre of the universe – the 'heliocentric theory' had been proposed sporadically since the Greek era, but it was the Polish astronomer Copernicus who did the most extensive research on the problem, and came up with calculations and observations to support his idea. He published his findings in what is probably the most famous scientific book ever published, De revolutionibus orbium coelestium ('On the revolutions of the heavenly spheres') in 1543.
  Although Copernicus's ideas were also filled with problems – for example, the sun was the centre of the universe and the orbits of the planets were circular – his proposals represented a revolution in how we saw the world, and meant, if accepted, that God had not placed human beings in the centre of the universe. But contrary to popular belief, the Catholic Church did not oppose his ideas, and even encouraged him to publish further works.
  Even the modifications made by Galileo in the early 17th century were initially accepted by the Church – it was only after Galileo had supposedly made fun of the pope Urban VIII in a book weighing up the pros and cons of heliocentrism that the theory was condemned by the Church.
  Paradigm shifts and our perception of reality
  There are other examples of how scientific revolutions have in an intellectually violent way moved on our understanding of the world – evolution is probably the other best known example.
  But how does this change our perception of reality? One of the problems is that it's hard to see the world through another paradigm. Consequently, it's hard to imagine a world which is characterised by a belief in the geocentric theory, and, for most of us, it's hard to conceive of an understanding of nature in which God created everything in six days (and rested on the seventh) – evolution, in other words, has become for most of us the paradigm of how we view t
  上方是学姐用英文为大家找来的关于自然科学的一些知识点,相信大家都能够看懂,如果同学们还有很多的专业课程疑问,考而思美国留学生辅导老师会根据同学们目前所掌握的知识情况,进行定制化的详细讲解,学姐在最后预祝大家都能完成自己的高中学业,申请到理想的大学。